Move over, man cave: Outdoor living space is the new must-have home feature
A true entertainers home takes the entertaining outside! Whether you are grilling, swimming, lounging by the fire pit or enjoying a game in your covered patio; one thing has become clear; outdoor living space has become the most sought after feature in new homes. Contact Heritage Building and Design today and let us build your outdoor getaway!
Patio proud: Homes decked out with pools, kitchens, fire features
Man caves, those spaces where the guys can hide away and watch the game, are quickly falling out of favor. Today's must-have feature is outdoor living space where busy families can spend quality time together in all four seasons.
"They've learned they don't have time to spend in their man cave. But they can use outdoor spaces and their wife will be with them. It's a shared experience," said Seth Argo, president of Focus Builders, a custom home building company.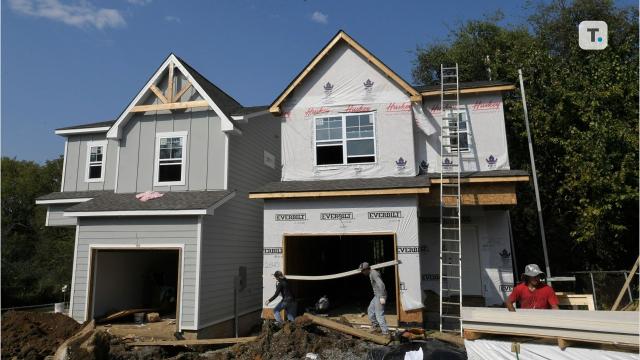 They continue to pop up throughout Nashville: two tall, narrow homes in the place of an older, now demolished, one-story home. Called the "skinny home," here's what you need to know.
WOCHIT
Argo estimates that up to 90 percent of the homes he builds include an outdoor space. It can be a simple grilling station or a complete living area with a kitchen, screened or covered areas with in-ceiling heaters, misting systems for cooling, fire features and pools.
When Morgan Ribeiro hired Focus to build a house in Nashville's 12 South neighborhood, an outdoor space was high on the list of essentials.
Morgan Ribeiro's porch features comfortable outdoor furniture, a fan to keep things cool and sliding doors that open the interior of the house to the outdoors.
SUBMITTED
"We love to entertain and wanted an outdoor space that would allow us to do that regardless of the weather or time of year. Adding features such as an outdoor fan and screening in the porch for the summer months and a wood-burning fireplace for the cooler months were essential. And, the outdoor bar complete with three beers on draft is a fun touch that we use ourselves as much as when entertaining guests," said Ribeiro.
People are spending more time at home with their families and friends, said Alan Looney, president of Castle Homes.
"People definitely want a home designed to live and enjoy, to entertain and share with their friends. You're chilling out, listening to your music, just enjoying your days," he said.
A Western Window multi-slide door on the heated terrace expands the outdoor living space in this contemporary modern home built by Castle Homes.
REED BROWN
Sometimes homeowners want to merge their outdoor and indoor experiences. Castle completed one home in Nashville's Oak Hill neighborhood with pocket doors that slide away to open the interior of the house to the outdoors.
"They open up the whole house and people circulate through those spaces. It flows really well," said Looney.
The features that homeowners want are changing. Not long ago, pools weren't high on anyone's list of must-haves. Today, Looney estimates that three-fourths or more of Castle's clients want one. Many of them are heated for year-round use.
"October rolls around and you can continue swimming," said Looney.
Outdoor televisions for watching Saturday and Sunday sports are almost a necessity, said Argo.
"We're a Southern city and college and pro football rule," he said.
Whit Polley's outdoor space includes a kitchen equipped with a Big Green Egg.
SUBMITTED
The outdoor space at Whit Polley's Nashville home is in constant use.
"We enjoy every aspect of the outdoor space. The built-in grill space is used many nights a week. We really enjoy spending time on the covered porch watching TV, especially football in the fall, and building fires in the cooler months. We also eat dinner many nights on the patio," he said.
Focus built Polley's house in the Cheekwood area on the west side of Nashville.
"When we first sat down with Seth to start designing our house, we told him the outdoor space was very important to us and wanted it to be an extension of our home's living space. Seth designed the house to that end and he accomplished that goal. The outdoor space naturally flows from our family room, and we could not be happier," said Polley.
Comfortable chairs are arranged around the fire pit on Whit Polley's patio.
SUBMITTED
During spring and summer, someone is almost always using Morgan Ribeiro's outdoor living area.
"It's a great place to reflect on the day ahead over a cup of coffee, enjoy a glass of wine at the end of the day, watch a movie while enjoying a fire, or hosting friends for some lively conversations," said Ribeiro. "People are naturally gravitated to the area as it is a focal point of the home and very inviting. Being in a busy, urban neighborhood, it serves as a bit of an oasis for us."
By: BILL LEWIS | SPECIAL TO NASHVILLE TENNESSEAN / USA TODAY NETWORK – TENNESSEE |
To read more from the author, please click here