BUYERS NOW EXPECT GARAGES TO BE A LIVABLE PART OF THE HOME
Garages have become more than just a place to park your car. From additional storage, to a workshop, to a place to hang out and watch TV; large garages are on the rise. Contact Heritage Building & Design today to get started on your dream garage!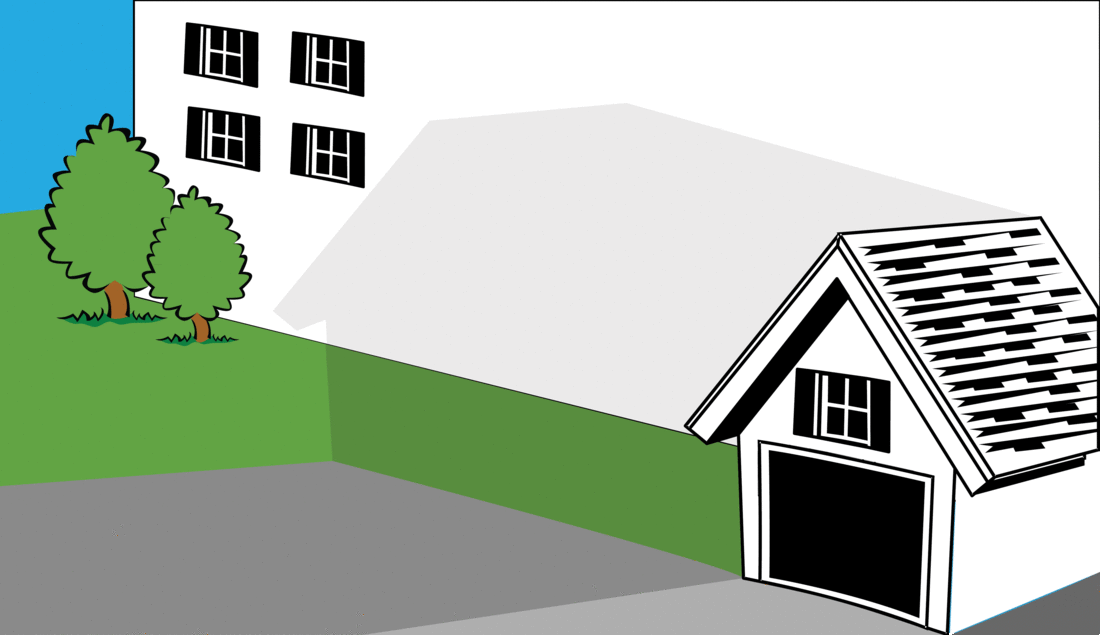 Successful builders will meet buyer demand by designing garages with room for cars, storage space, hobbies, and more. Here's how.
Jay Kallos can still picture his grandfather at work on his workbench. As a child, the Roswell, Ga.–based Ashton Woods Homes Vice President of Architecture would sit perched on the hood of the car as he watched his grandfather build birdhouses out in the garage, a space he had turned into a woodshop.
"The garage is such a familiar place for everyone, a space where people often work on something they enjoy," Kallos says. "It's a space that's also really important to homeowners because, next to their house, their car is the most expensive purchase they make."
While not every homeowner is a woodworker, the garage has become a place that's about much more than parking a car. From fully outfitted work stations for a variety of hobbies to an area to store equipment for outdoor recreation activities and other pastimes, consumers now expect the garage to be a fully functioning part of their home.
Here, BUILDER takes a look at some of the latest trends surrounding today's garages, and how builders can design garages to satisfy buyers' expectations.
Size Matters
According to data from the U.S. Census Bureau, homes with two-car garages have accounted for more than 60% of single-family homes built since 2000. However, three-car garages are also rising in popularity. More than 20% of single-family homes built each year since 2013 have included three-car garages. Only 6% of homes built in 2017 had one-car garages, and 7% had no garages.
While two-car garages are the most common standard, builders across the country say that when building garages—the bigger the better.
"We always allow for a minimum of two car garages, and many lots will hold a three-car width, which is a very popular size among buyers," says Scott Lehner, co-owner at Perfection Builders, a Wichita, Kan.-based builder. The number of garage bays included is typically correlated with the size of the house, and the more occupants and square footage a home has, the more cars the garage will need to hold.
"Few of our products have any garages below a three-car size. Once you go below that it becomes more of a value play situation for a more price-conscious buyer," says Elise Goodell, marketing manager at Phoenix's Maracay Homes, part of the Tri Pointe Group.
Builders report that almost all home shoppers say they want a home with at least a two-car garage, even entry-level buyers on a budget. Epcon Communities, a builder of 55+ neighborhoods based in Dublin, Ohio, has seen this first-hand.
"A few years ago we designed a smaller, intentionally more affordable home for our 55+ buyers, and provided them with a standard one-car garage, with the option to upgrade to a two-car model. I can tell you that I don't think we sold a single one-car garage," says Tim Rini, vice president of franchising at Epcon.
Though, as newly imposes tariffs, labor shortages, and increasing material costs continue to impact land prices, construction expenses, and housing affordability, builders have their eye on how the buyer demand for a three-car garage may be affected.
"As land and development costs continue to rise, I can see oversized garages becoming more of a premium feature," says Lehner.
Not Your Grandfather's Garage
As the amount and size of garages has grown, so has the uses for the space. The demand for larger garages has been spurred by new ways consumers are using the space as a functional extension of the rest of the home. Like Kallos's grandfather, homeowners today are using their garage for more than just parking, incorporating built-out storage solutions or work spaces.
"It's interesting that so many buyers want three bays even when they don't have three vehicles. Just having the extra space allows them to store their bicycles or other belongings away from their automobiles," says Gregg Carlson, CEO of Lee Wetherington Homes in Sarasota, Fla.
Of course, buyers use their garages for storage space. Walt McCann, a dealer for StorPro, a Bradenton, Fla.-based company that specializes in garage storage products, says that anyone who has lived in a home for a while will start to accumulate clutter in the garage, so organized systems for storing gear, sporting equipment, and other items is essential.
"I break the type of storage space down into three categories—first, the everyday items that people want at fingertip access, like an extended pantry space that holds paper products and dry food or drinks, for example," says McCann. "Then there's large cubic items on shelves for longer term items, like holiday decorations, and lastly, wall and hook storage for bicycles, golf clubs, folding chairs, and the like. When you hang these items on the wall, you open up a tremendous amount of floor space."
McCann suggests installing built-in shelving and cabinet systems, and notes that one space where storage can be optimized is above the roller door track. If builders can increase the ceiling height of the garage, which typically measures around 8 feet high, by just two feet, a storage system can be placed above the door, opening up floor space and staying hidden from view when the door is open. According to McCann, an overhead rack can be placed within an inch of the roller door track, and as a rule of thumb, builders should leave at least 21 inches of space between the door and the ceiling for the storage system to fit.
And, extending the depth of the bay will go a long way in other areas of the garage as well.
"When a builder is able to increase the depth of any-sized garage by even a foot or two, it can allow for a built-in cabinet system, which typically measures 20-24 inches deep," he says. "So, any depth you can pick up will make a huge difference."
Builders across the country are also designing their garages to be suitable for new uses. Here are some innovative ways that builders and buyers are outfitting garages:
Sports/hobbies. Builders report that homeowners use their garages to support their active lifestyles by providing a place to store large items like golf carts, boats or and kayaks, and sports equipment.
"I call the garage the 'color your life here' part of the home, says Kallos. "If you are a weekend warrior who likes to windsurf or kayak, or ride motorcycles, or are a carpenter who needs a workbench, or a family that's really into sports, we try to create a space big enough for people to do what they love in a part of the home that's very flexible."
RV storage. Maracay Homes is constructing its garages for a very specific buyer in its Arizona markets. "In many of our communities, we offer oversized garages that can fit a Class A RV," says Stephen Burris, Product Development Manager at Maracay. The RV garages measure about 50 feet deep and have 14-foot door heights.
"The lifestyle here in Phoenix, where our homeowners are surrounded by mountains and lakes, is very active and our buyers really take advantage of the outdoor recreational opportunities, and have the gear to store for that lifestyle and often own an RV," adds Maracay's Goodell.
Living space. Maracay also offers buyers the option to upgrade a garage bay to a full living area to suit multigenerational households—because the apartment-like space is on the ground level, it appeals to multiple demographics depending on which family member will be living there.
Pets. Builders know that dogs are now more than a just man's best friend—they're a member of the family, and these furry friends are getting their own space in the garage, too. Builders are installing pet spas and dog washing stations in the garage to keep the mess of grooming a pet away from the indoors.
"I think all of these uses show a trend toward the garage becoming a more useful part of the home, instead of a space to throw your lawn tools that you only use sporadically," says Rini. "We will likely see the garage become more of an active space moving forward."
BUILDER
To read more from this author, please click here